Sponsored Listing
1509 Austin Ave., Waco, TX
Looking to shop with the option of snacking? Want to meet for lunch and a maybe pick up the perfect birthday/wedding gift? Just looking for a well-prepared and satisfying meal? The Sironia Cafe provides the ideal setting for all of the above. The Sironia ...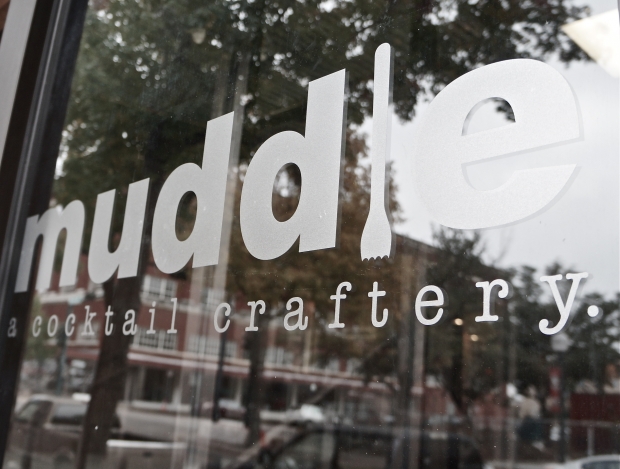 Written by Chad Conine on Wednesday, December 4, 2013
Latest News | Comment
Only yesterday, I brought the discussion of fancy cocktails in Waco to the table.
Today I have more news on that front. I heard through the WacoFork wire about a new place under construction on Austin Avenue across the street from the Hippodrome. I've started the process of checking it out. As of this afternoon, I'm still waiting to speak with the proprietor, but wanted to spill what I know. It's going to be called Muddle: a cocktail craftery.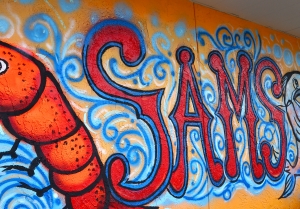 Written by Chad Conine on Wednesday, November 20, 2013
Latest News | Comment
What does "home of the jumbo shrimp" mean?
That's the part of the sign at the new Waco Drive restaurant which caught my eye. Does it mean the restaurant — Sam's Southern Eatery — opening on Thursday is the originator of jumbo shrimp? That seems almost impossible. Does it mean Sam's intends to reinvent the way we think about jumbo shrimp? Does it mean they will serve the largest shrimp known to man, redefining the term "jumbo?"
I guess we'll have to wait and see. As stated, Sam's opens on Thursday, or so I was told by staffers preparing the inside of the restaurant. Sam's is located in the spot most recently occupied by Cancun and Adriana & Janette's before that. It's apparently fried seafood, po'-boys and other Southern-style food.
Including jumbo shrimp.
Freddy's Frozen Custard and Steakburgers
Waco Tribune-Herald business columnist Mike Copeland reported on Sunday that Freddy's Frozen Custard and Steakburgers will anchor the new shopping center going up at Mars and Hewitt Drive.
I recently dined at a Freddy's in Cedar Park. Good chili dog. Good frozen custard I would imagine but didn't dive into that. In some respects it's similar to Smashburger, which recently opened on Valley Mills.
One more bite: Come out to The Dancing Bear Pub tonight at 7 p.m. for our favorite author/illustrator Becky Murphy's "I'd Rather be Short" party. Barnes & Noble will be there with copies of "I'd Rather be Short" for purchase ($14, cash only). The deal is this: buy a copy of the book at the event and you can put a beer on my tab.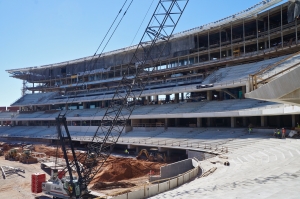 Written by Chad Conine on Wednesday, November 13, 2013
Latest News | Comment
Quick-hit blog today, but it has a pretty picture, which might actually be worth more than 1,000 words, an opinion and a promised update.
The picture is of the press box/alumni side of the new Baylor Stadium. The athletic media relations office offered a media tour of the stadium and I jumped on board. Word from the project managers was that everything is on schedule. Lots of phrases like "structural steel erection" and "dried in" which I didn't quite understand, but managed not to giggle at while TV cameras were pointed in my general direction. I think "dried in" means that pretty soon the work will reach the point that it could not be delayed by rainy weather.
Blog Categories
Sign in with Facebook
User your facebook login to become a member of this site.
Login With Facebook