Sponsored Listing
1509 Austin Ave., Waco, TX
Looking to shop with the option of snacking? Want to meet for lunch and a maybe pick up the perfect birthday/wedding gift? Just looking for a well-prepared and satisfying meal? The Sironia Cafe provides the ideal setting for all of the above. The Sironia ...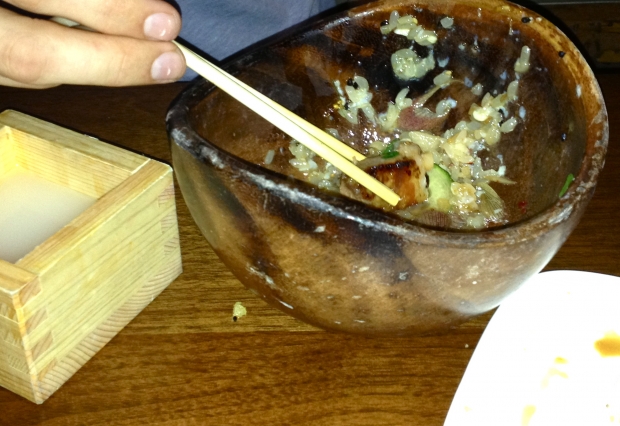 Written by Chad Conine on Wednesday, August 28, 2013
Profiles | Comment
I ran down to Austin on business on Tuesday. For real, business-related errands had to be run by two friends and me and, for the most part, we accomplished our goals and did so in an environmentally friendly way (i.e., carpooling).
Did we also play TopGolf and spend happy hour out Uchiko? Yes. We did.
Written by Chad Conine on Wednesday, June 12, 2013
Profiles | Comment
[ "How 'bout …" is the logical extension of our tagline "Where you wanna eat?" Because we've all been there when someone says "Where you wanna eat?" and then everyone stands around a little awkwardly until someone cautiously offers up "How 'bout …" and then the name of a restaurant. It's also a way for us to highlight the restaurants that we want to highlight. Here it goes. ]
Clay Pot serves fantastic Vietnamese cuisine, including but not limited to traditional Vietnamese soup (Pho), fried rice, banh mi and an impressive variety of vegetarian options, in an elegant-yet-casual setting. The restaurant in the red-and-yellow building near the Baylor campus has been family owned and operated for 20 years.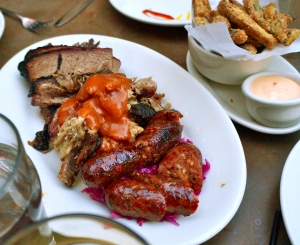 Written by Chad Conine on Thursday, June 6, 2013
Profiles | Comment
Cross another one off the list, and an important one at that.
In my quest to dine at all of the Texas Monthly Top 50 barbecue joints, I've been procrastinating checking off Lambert's in Austin. The only reason for the delay is that it's not a pop-in joint. For example, on Wednesday night I called at 6:15 to see if I could reserve a table for three at seven. No such luck on an idle Wednesday night in June.
Blog Categories
Sign in with Facebook
User your facebook login to become a member of this site.
Login With Facebook