Are you going to the Texas Food Truck Showdown this weekend? Of course you are, along with likely thousands of other Central Texans looking for some great food and a lot of fun. Pokey O's owner Austin Meek did a write-up for us on their preparation for the event along with a look back at how they missed last year's event.
by Austin Meek
Julia and I started Pokey O's Waco on April 11, 2015, meaning we missed last year's Texas Food Truck Showdown by a week. It was probably a good thing in retrospect: thousands more foodies than expected flocked downtown, and we surely would've been swamped and discouraged our first week open.
Graciously, we were spared from the madness and navigated a much more manageable opening at Art on Elm the next weekend, but we were absolutely stunned by the turnout of TFTS and promised we'd give it a try in the future.
Now, after almost a year of testing our ice cream sandwiches on the world's greatest guinea pigs (thank you, Waco!), we're finally ready to dive in with the big fish.
With celebrity judging beginning tomorrow at 8AM, our Pokey O's lab currently looks like a blizzard of cookie dough and ice cream with flecks of cinnamon swirling around like snowflakes.
Our sample dish required some creativity, so we concocted a new combo especially for the competition: fun-size, 1 oz. Snickerdoodle cookies with Blue Bell Butter Crunch ice cream, full of chunky Butterfingers candy, squeezed in between. This pairing can not be beat! We hope the judges agree, too.
36 gallons of ice cream. 3200 cookies. 3000 bowls, spoons, and sleeves - just for the afternoon!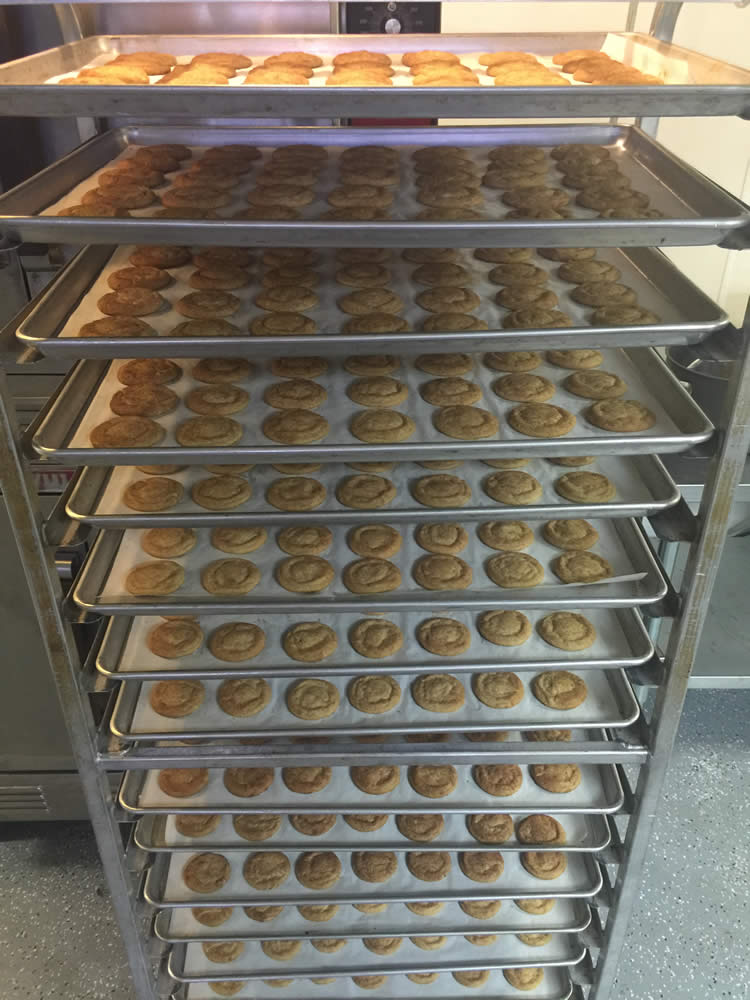 And while we're still counting, let's add two exhausted food truck owners to the list. We've worked really hard preparing for this weekend (don't forget about Brazos Nights tonight!) and are excited to see how we stack up against competition from across the country.
Judges will award prizes to their favorite 4 oz. samples, served to the public from 10AM-4PM; vendors will reopen with full menu offerings from 5PM-10PM.
Support the Waco food scene and vote for your favorites tomorrow!